Business For Sale
Dan's Fly Shop
This is a wonderful business opportunity in the Heart of the Rockies in Lake City, Colorado. A wonderful summer escape from the bustle and heat of the city.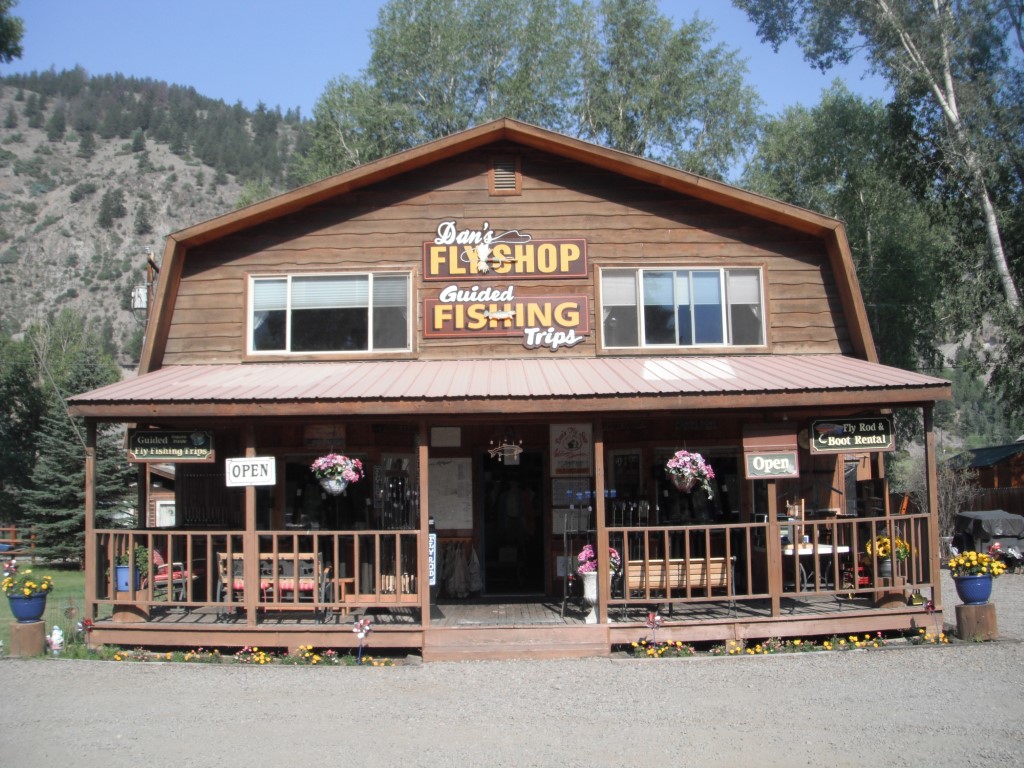 Established Business
Sixty-year-old single ownership fly shop established in 1960 has an established clientele including a widely-varied customer base from first-timers to fourth generation loyals. A full range of merchandise and a guide service supplies everything a fly fisherman needs.
Seasonal fly fishing in a destination vacation spot allows for pursuing other interests during the winter months.
Business Space
The two-story building situated on 5 lots, has 1200 sq. ft. of shop space including selling space, work-shop, bath, and spare room for a fishing museum, selling space, or a spare bedroom. There is also an extra approximately 800 sq. feet of office, workroom, and storage.  Plus a 12' X 10'  garden storage building and 125 feet of much-coveted private parking and yard area for casting lessons and rod selection.
Living Space
The upper story 1200 sq. ft. living space includes 2 bedrooms, bath, laundry, and open kitchen, dining, and living area. No trudging off to work every day – you are already there!
After 60 years of fun and fame, the owners are ready to share all this with someone younger and smarter and hope they will enjoy the next 60 years as much.
For More Information
Please contact Dan at (970) 944-2281 for serious inquiries.
Business and Living Area Photos
Click on a photo to see a larger image.