Dan's Tips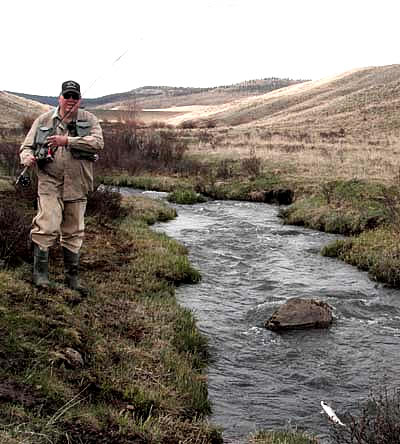 We hope you are having a great summer and are catching lots of fish.  Many are asking about the water levels -especially on the Lake Fork. The run-off has been extended this year, but the good news is that finally, the water is receding. The Lake Fork has turned a deep green and the flow has dropped to the 700's.  Still too swift to wade, but some are giving it a try from the banks. The Stone Flies are hatching as well as May Flies. Watch for further news.  We will be seeing flows drop to the ideal 350 cfs in the next couple of weeks.
Current Fishing and Weather Conditions
The smaller streams – Big Blue, Cebolla, and upper Henson – are clear and fishing well though still a little swift for wading and crossing in spots. Stay tuned and happy fishing.